Microsoft Azure Training Institute In Hyderabad
Acquire hands-on experience on all the services of Microsoft Azure from basic to the advanced level taught by real time industry experts with practical use cases at Microsoft azure online training and become a certified azure professional. Working with the cloud has grown exponentially, and enterprises are choosing to operate their businesses in this way more than ever.
Nexson IT offers a definitive training in Microsoft Azure. As part of the training, you will be learning about architecting Microsoft Azure Solutions, working on real-world hands-on projects in building scalable Azure infrastructure, web apps, designing and deploying Azure storage solutions & data access methodologies. Nexson IT is giving cloud training for freshers, professionals, and those looking to expand their skill set. The Microsoft Azure Training provided by field experts to educate IT professionals and give them the confidence they need to learn Microsoft Azure and improve their skills.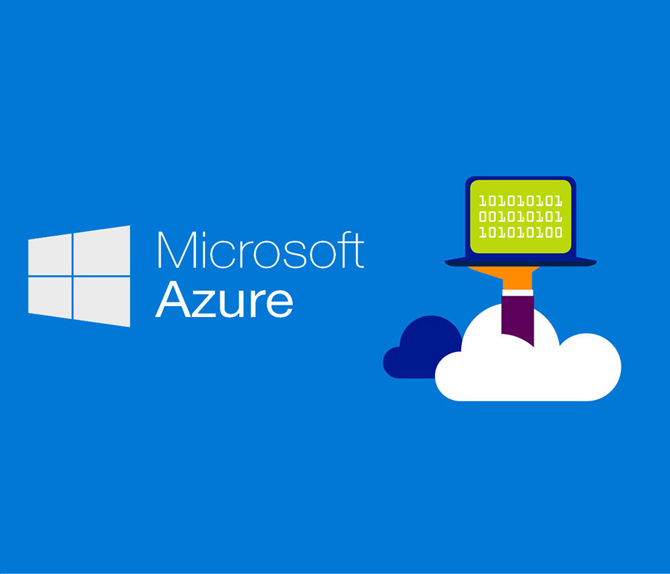 Best Azure Course Training
Best Microsoft Azure Training Institute In Hyderabad
Our Microsoft Azure Training is curated with specific insights from industry professionals to provide you in-depth knowledge for understanding Cloud Computing Services. Nexson IT's Microsoft Azure Course online & Classroom training is prepared to keep you aligned with the actual architectural principles of cloud services to manage data centers providing SaaS, PaaS, IaaS and more. The practical hand-on sessions provided by Nexson IT Academy for Microsoft Azure Training will be conducted by professional trainers through Industry-specific curriculum.

Skill Up Your Career
With Microsoft Azure Course.
Nexson IT has best expertise team to handle in the unique way of Microsoft Azure Training in Hyderabad. The subject knowledge is enhanced with Industry Based applications so that candidates can understand in an easy manner.

Why Join Nexson IT's MS Azure Course Training.

Learn Azure the right way from NexsonIT
How You Benefit 
From Microsoft Windows
Azure Course Training.
8 + Years Experienced Trainers.

Interactive Classroom Sessions

Live Project Training

Free Software and Tools

Maximum Doubt Clearing Sessions

Small Batch Size

Competitive Price
MICROSOFT AZURE COURSE CONTENT
Chapter -1
Manage and subscription

1. Introduction to Account and subscription
2. Azure Trail Account Creation
3. Demo Quotas Cost tagging
4. Billing alerts
Chapter -2 –
Analyse Resource Utilization and Consumption

1. Monitoring 101
2. Monitoring Capabilities
3. Azure Monitoring Alerts
4. Storage Diagnostics
5. Log Analytics overview
Chapter -3
Manage Resource Groups
1. Resource group 101
2. Resource Group and tagging
3. Resource locks
4. Azure Policies
5. Move Resource between Resource group
Chapter -4
Create and configure Storage Accounts
1. Storage Account 101
2. Storage Account Portal
3. Storage Explorer
4. AZ Copy
5. Manage Permission
6. Shared Access Signatures
7. Storage Keys
8. Custom Domains
Chapter -5
Import and Export Data to Azure
1. Import Export 101
2. Import export service
3. CDN service
4. Azure Files
5. Azure Backup
6. Azure MARS Backup
Chapter -6
Azure Virtual Machines
1. Virtual Machine 101
2. VM Types
3. VM Specialization
4. Compute Units
5. Regional limitation and Restricted username
6. Placement group
7. Custom Images
8. Custom Script Extension
9. VM Storage Overview
10. Azure Disk
11. Disk Caching
12. VM Scaling
13. Security Group
14. Load Balancers
15. App Gateway
Chapter -7
Azure Network
1. Azure Network 101
2. Azure network creation
3. Private DNS
4. Public DNS
5. Hybrid Connectivity Options
6. Routes and VNET peering
7. Name Resolution
8. Network Security group
9. Network Watcher
Chapter -8
Manage Azure Active Directory
1. Azure AD 101
2. Domain services
3. Azure AD
4. Create Azure AD tenant
5. Users and group creation
6. Self-Service
7. AD Connect
8. B2C and B2B
9. Azure Active directory domain service
Chapter -9
Azure Resource Manager (ARM)
1. ARM 101
2. Identity Design
3. ARM Templates
4. Query Resource Provider
5. ARM Functions
6. ARM Count Loops
Chapter -10
Azure Automation and Automation DSC
1. Azure Automation 101
2. Implement Runbooks
3. Azure VM Automation
Why Azure Course ?

An ever-expanding system of services in cloud, Microsoft Azure Course in Hyderabad is there to help an organization so that it can meet the challenges faced by businesses. Microsoft Azure Course in Hyderabad gives immense freedom to build, to manage and to deploy certain applications on a large and international network by use of favorite tools and systems.
Microsoft Azure Certification Training in Hyderabad gives the features of the system discussed in detail. Best Microsoft Azure Training Institute in Hyderabad is ready for the next generation technology. The continuous process of innovation in Microsoft helps to support the development as in for current businesses today and helps in establishing the visions of products and services for future. Microsoft Azure Classes in Hyderabad teaches that you have the capability to build the Azure system on your own terms and conditions.