Medical Billing Training in Hyderabad
Become a Medical Billing Training in Hyderabad through Practical Learning by Industry Expert.
Get trained by Industry Expert.
60 Hours of Intensive Classroom & Online Sessions.
Practical Assignments.
100% Placement Assistance.
Medical Billing Training in Hyderabad.
Are you seeking a rewarding and in-demand career in Medical Coding Training & Certification in Hyderabad? Here is where you need to be! The first step in revenue cycle management is medical coding, which involves using ICD 10, CPT and HCPCS codes. US healthcare is growing rapidly, so medical coders are becoming more important.
We have designed our Medical Coding Training Program by experts who have years of experience in the United States healthcare industry. With this program, you'll take comprehensive theory and practical classes as well as regular assessment tests. All eligible students who complete our training program can take part in our in-house internship program. After successful completion of training, we provide placement assistance for all students.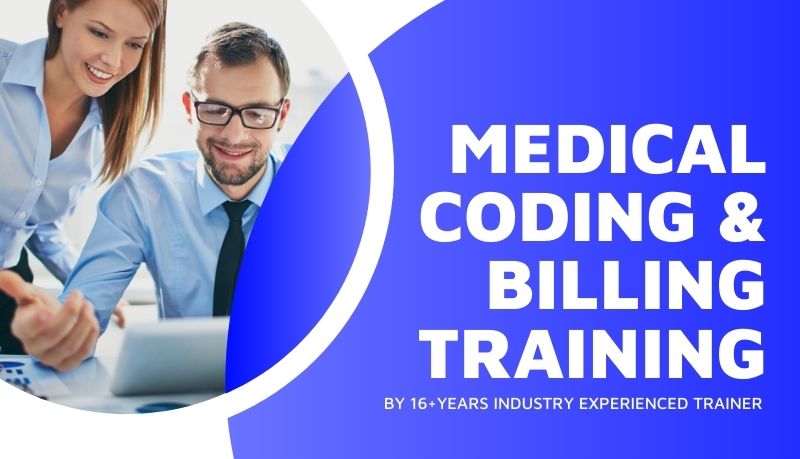 Medical Coding Course Content:
Medical Billing
Overview of US Healthcare Management
Basics of Medical Coding
Billing Terminology and overview of software's
Types of Insurance
3P's of Healthcare and Demographics
Revenue Cycle Management (RCM)
End to End Claim Processing
Denial Management
Evaluation and Management
Microsoft Excel – Fundamentals and basics
Microsoft Excel – Medical Chart Creation, Basic and Advanced functions – Vlookup, Hlookup, Charts, Pivot Table, Insurance status, E & M..
Program Eligibility:
Any graduate or postgraduate in Life Sciences, B. Pharma/M. Pharma, DMLT, Physiotherapy, and Medical Transcriptions. Graduates/postgraduates from other streams can also join the training program provided they learn basics of human anatomy and medical terminology.
Certification in Medical Coding:
Students who successfully complete our Medical Coding Training Program receive a Certificate of Completion. The certificate will include the name of the student as well as the percentage of marks scored and the date of passing.
A full range of advanced training sessions is offered for those wishing to sit for AAPC/AHIMA certification examinations. These include one-to-one training, daily tests, and assistance with registration, online payment and location of examinations.